OverHeat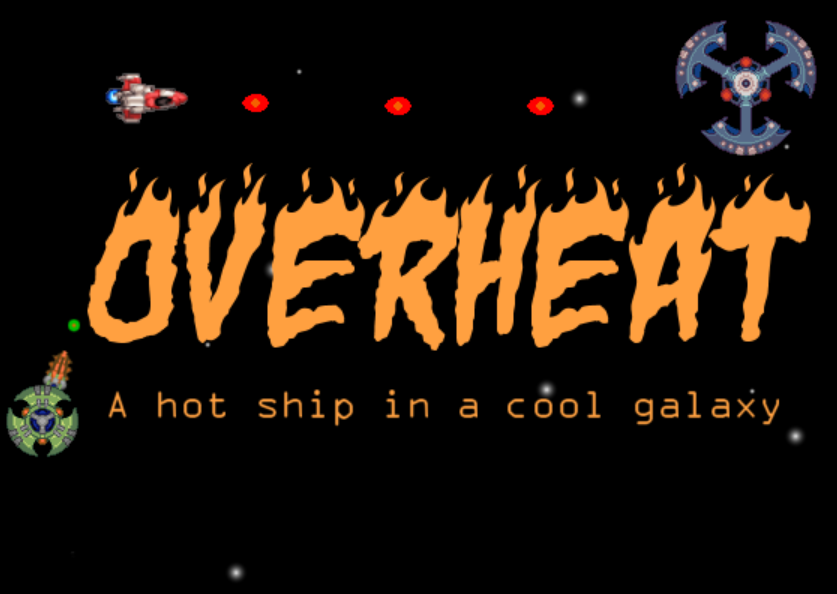 OverHeat is a top-down side scroller. With a laser that increases in damage as it gets hotter, can you balance your firepower and reach a high enough velocity to catch up with the alien mothership?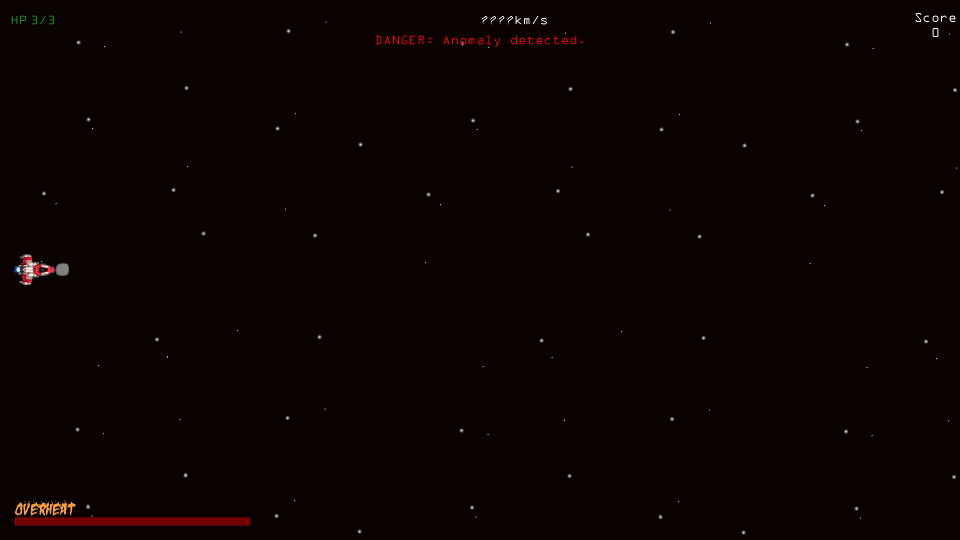 Features include:
- Three unlockable ships with different special abilities
- Modular powerups that interact with each other
- OverHeat laser blaster - the hotter your weapon, the more damage you'll do - but if you overheat, you'll need to wait for it to cool down
- Literally no context for your actions
- Score-modifying challenge modes that unlock on completion
- A secret cheat button. Warning: Pressing the secret cheat button might break the game. I am not responsible for this.
OverHeat is free to download, but if you really enjoyed it and wish to make a donation to support further development of this and other projects, I'd be incredibly grateful! No obligation, of course.
This is my first start-to-finish game project. I'd love to know what you think! Comments are welcome here, on Twitter (@BJRose) or on my personal blog (http://bjrose.wordpress.com/).
Whatever you think, thanks so much for checking out the project!
Download
Click download now to get access to the following files:
Comments
Log in with itch.io to leave a comment.
Interesting game and concept, are you planning further development?
Possibly, it wouldn't be for a while unfortunately.
Thanks for your comments!